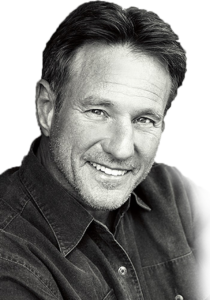 Voice guy, Jim Cissell, is one of the top male voice-over and on-camera talents in North America. Jim has won 100's of national awards and voiced 1000's of commercials, documentaries, TV shows, feature films, videos, and websites for nearly half the Fortune 500--like GE, FedEx, Georgia Pacific, FLIR and several states. His waterfront recording studio is the best in the business. According to Expertise, Jim's one of the top 9 voice actors in Seattle--top 4 without the 2 studios and 3 talent agencies. Check out his latest work in Recent Trends.
VoiceGuy.com - Voice Talent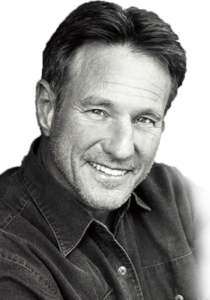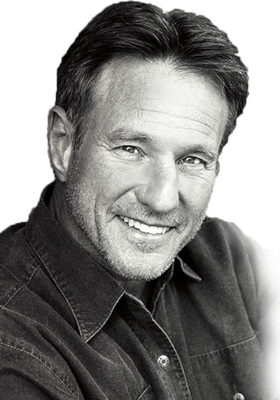 Voice Over Actor Seattle. Jim Cissell, VoiceGuy.com is one of the premiere voice-over and on-camera talents in the Pacific Northwest—and one of the most experienced and trusted storytellers in the world—and has been for 30 years. From his waterfront studio on Puget Sound, Seattle voice actor Jim has voiced over 100 national documentaries & TV shows (including the prime-time series Jack Hannah's Top 10 and Critical Rescues), hundreds of national commercials, and thousands of films, videos, and websites for nearly half the Fortune 500. As a voice actor in Seattle, Jim's won every award in the book – CLIO's, Addys, Tellys, EFFY's, Golden CINE, Peabody's, Hugo's, Mercury's, all the major Film Festivals, even a Gold Lion at the Cannes Film Festival.
Jim has voiced feature films like War of the Worlds, dozens of movie trailers for Disney and Tribune, hundreds of promos for Time-Warner and STARZ!, and video games for Nintendo, E-A, and Humongous. Jim's work has been featured on The World's Funniest, The Daily Show, and Oprah. National clients include Arco, AT&T, Best Buy, Clorox, Dairy Queen, DirecTV, KFC, Nintendo, Panasonic, Time-Warner, and MANY more. He is, literally, the voice of experience. On the West Coast, you've almost certainly heard Jim's ongoing work for NASA, FLIR, McDonalds, Georgia Pacific, Microsoft, Alaska USA, California Avocados, Pet Supplies Plus, Holiday Food & Gift shows, Seattle Mariners, Seattle Seahawks, UW Huskies football, Washington Realtors, Kenmore Air, Wilcox Farms, Orca Bay Seafood, and a series of video games as Buzzy the Knowledge Bug.
Jim also works on-camera as national TV spokesperson for Clorox, National Money Service, and 800-Attorney—and on-camera host of the TV series The Xplorers, the Emmy-Award-winning PBS series The Latest Procedure, and Microsoft's America at Work. Jim has worked around the world – from wing-walking in Hong Kong to a newscaster in Germany, to trade shows and live events all over the US. As a Seattle Voice-Over Actor, Jim brings his experience, range, believability, direct-ability, and enthusiasm to every job--including yours. And you get to direct him by phone patch or Source Connect, so you get exactly what you want. "His home studio is better than 85% of the commercial studios in the US," says audio guru Dan Friedman. Gear includes Neumann TLM 103 and Sennheiser 416 MK8 mics, Avalon VT 737 and Chameleon Labs pre-amps, Waves L2 processor, Soundcraft board, Gentner phone patch, and Pro Tools.
The crystal-clear voice tracks are completely edited and uploaded to DropBox or WeTransfer--saving you "half your production time." Jim is most often complimented for being fast, focused, friendly, fun, great at improv, and dog-gone talented. Jim also does spot on impersonations of the great announcers Ed Grover, Hal Riney, Casey Kasem, Peter Coyote, Will Lyman, Don La Fontaine, and Don Pardo. Jim's received training from Marice Tobias, Warren Robertson, Glenn Hughes, Steve Salamunovich, Jodi Rothfield, Patti Kalles, and Viola Spolin improv classes with Gary Schwartz. When you need a Voiceover Actor in Seattle, you need Jim Cissell to give you the "sizzle" that makes your project stand out from the crowd. Insist on the voice of experience. Call 206-933-8642. Text 206-661-7880. Or email jim@voiceguy.com."
VoiceGuy.com - Voice & 0n Camera Talent
VoiceGuy.com - Recent Trends
"Jim is Mr Versatile--long form, short form, serious or funny, he always comes through."
Jim Copacino--Copacino + Fujikado--Seattle WA
"Jim is on the money from the very first take."
Bob Skodis--Producer--Northern Exposure
"Your thorough editing of voice files saves me over half my post production time."
Wes Moore--FLIR Inc--Portland OR